The following resources have been assembled to provide you with more chiropractic wellness care information available on the internet.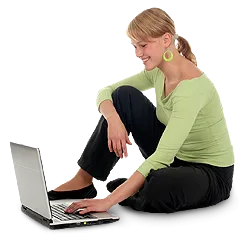 Helpful Wellness Links
American Chiropractic Association (ACA)
Celiac.com
Mercola.com
Northwestern College of Chiropractic
Wisconsin Chiropractic Association (WCA)
Chiropractic Directory
Chiropractic Organizations
www.Acatoday.org
www.Chiro.org
www.Chiropractic.org
www.ChiropracticIsSafe.org

Wellness for Kids
www.ICPA4kids.org
www.JWTumbles.com
www.KidsHealth.org
www.My-Gym.com
Exercise and Nutrition
www.BodyForLife.com
www.CorePerformance.com
www.Ediets.com
www.FitnessPlus.com
www.FoodRevolution.org
www.FoodInsight.org
www.NANP.org
www.SparkPeople.com
www.WestonAPrice.org
www.WHFoods.org
www.WholeHealthMD.com
Fitness Centers
www.24HourFitness.com
www.Curves.com
www.GoldsGym.com
Thought and Meditation
www.Chopra.com
www.DrWayneDyer.com
www.TM.org
Life Coach
www.FindACoach.com
www.CoachFederation.org
Acupuncture
Dentist
Homeopath
Naturopath
Pilates
www.Pilates.com
www.ThePilatesCenter.com
www.Pilates-Studio.com
www.PowerPilates.com
Yoga
www.SiddhaYoga.com
www.YogaJournal.com
For more information about our chiropractic care and wellness programs in Hudson, WI contact Best Chiropractic Clinic at (715) 386-9393 today. We look forward to hearing from you!